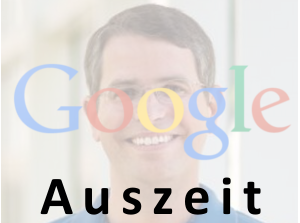 Heute hat der Matt Cutts (Head of Webspam, Google) bekannt gegeben, dass er sich aus privaten Gründen eine mehrmonatige Auszeit nimmt. Es ist nichts vorgefallen, doch es wird für ihn Zeit einmal ein Versprechen an seine Frau zu erfüllen.
Matt Cutts vereinbarte mit seiner Frau zu Begin seiner Tätigkeit bei Google, dort 4-5 Jahre zu arbeiten und dann kürzer zu treten, so dass sie mehr Privatleben haben. Nach nunmehr 15 Jahren bei Google, will Cutts sich nun eine Auszeit nehmen, um einfach einmal ein paar Monate mit seiner Frau zu genießen.
Cutts ist sich sicher, dass das Google Anti-Spam Team auch ohne ihn eiterhin eine gute Arbeit leisten wird:
"Thanks to a deep bench of smart engineers and spam fighters, the webspam team is in more-than-capable hands. Seriously, they're much better at spam fighting than I am, so don't worry on that score"
Derzeit ist noch unklar, wann Google wieder an die Spitze des Google Webspam-Teams zurückkehren wird.
Ergänzung in eigener Sache: Wir wünschen dir wunderbare Monate ohne Emails und eine super Zeit mit deiner Frau. Es ist fantastisch, dass ihr euch endlich diese Zeit füreinander gönnt. Viel Spaß bei dem Tanzkurs und der Kreuzfahrt!